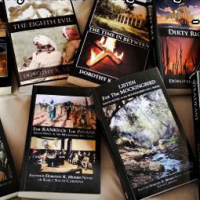 Dorothy K Morris
Historical Fiction
I am a native of Charleston, grew up in the Low Country of South Carolina. Well-traveled, I adopted the West as my home and now reside in Tucson, Arizona. I enjoy genealogy and obtain many of the elements of my characters and plots from my extensive family history. Among my ancestors were many early settlers in the American Colonies. Member of Daughters of The American Revolution. Listed in Marquis Who's Who in America. Received Marquis Who's Who Lifetime Achievement Award for books and other contributions.
All books in the series, which follow in time sequence, are based on actual happenings in South Carolina, with fictional characters leading the action.
In life we never lose friends, we only learn who the true ones are.